Teamwork
Makes The Dream Work
Become an Overseas Education Franchisee/ Partner Associate to join us in the endeavor of opening gateways of quality education to students.
Register Now
Franchisee/ Partner Associate Program enables you to recruit students for 510+ universities all over the globe through Krishna Consultants
Student recruitment for overseas education is a growing business. The success rate in this area is defined by various complex factors such as understanding student's circumstances, educational needs, prevalent study areas and job prospects.
Krishna Consultants are a well-established study abroad consultants based in Central India with an extensive experience of two decades in the industry. We operate through a network of offices in India located at Nagpur (H.O), Raipur, Bengaluru, New Delhi( Rohini & Patel Nagar), Nashik, Pune, Rajkot, Ahmedabad, Jammu, Vadodara and Kathmandu (Nepal).
With a vision to expand our services internationally, Krishna Consultants invites budding professionals and industry enthusiasts for this unique business opportunity.
Entrepreneurs who already have an expertise in study abroad industry or those who have studied abroad can apply for our Franchise.
Whereas, well-establised overseas education consultants who are looking to amplify their business can benefit by becoming our Partner Associate.
Your benefits as a Franchisee/ Partner Associate
Accelerate international student recruitment business through a professionally managed organization.
Work mutually for institutions represented by Krishna Consultants in 27 countries.
Brand recognition and pan India presence of the company.
An ultimate business opportunity with low investment and comparatively less risk, offering you high returns for the efforts made.
Our Services
Multiple Country Options
Course and University Selection Assistance
Application and Admission Assistance
Visa Processing
Pre-Departure Guidance
Timely Services (response to queries within 24 hrs)
Revenue Sharing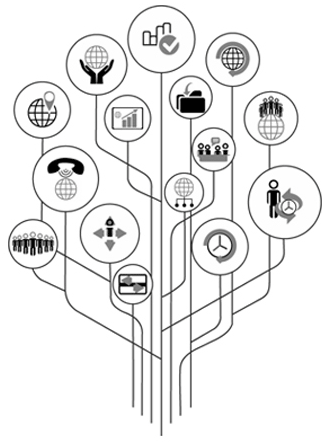 We Ensure your Successful Onboarding
Facilities that help you learn and imbibe the best practices in your industry

Detailed Information
Refer to the wide range of country specific Presentations, Course Registers, Admission and Visa Guidelines.

eLearning
Webinars
Join us online for our webinar series sheduled twice a week. You can also request a webinar as per your requirements.

Knowledge Sharing Meet
Meet and interact with our management and admission advisors at Nagpur head office twice a year.

Partner Login Portal
Free access to learning material through your laptops or smartphones just a click away.

Expert Advice
Our country specific advisors help you through each and every step of the student recruitment process.
We value our relationships with you. Hear it from our existing Partners.
"We are proud to get a chance to associate with Krishna Consultants. Thanks to the management for developing a great organization. Every bit of detail is taken care meticulously and the staff is proficient and approachable."
- Mrs. Veena.B.Revashetti
"Krishna Consultants is very extensive and transparent consultancy where student's satisfaction and their benefits are their top priority. Each one gets what he wants. That is their motto."
- Ms. Sonal Unadkat
"Thanks to KC Team for their hospitality and knowledge sharing. Looking ahead for the continuous support, thus generating win-win situation for both organizations."
- Mr. Vishal Agrawal
"Speakers and academic staff and counsellors are top notch. Loved the environment and culture among KC members and overall way Knowledge Sharing Meet was organized."
- Mr. Abhishek Tiwari
"I have just started with KC a couple of months back, but overall experience is good enough. They have answers for most of our questions"
- Mr. Vipin Agarwal
Frequently Asked Questions.